The dark side of Ojo de Dios - A harmonious blend of our Original Espadin Mezcal and Mexican Arabica coffee grown by the Maia Bautista family in the moutains of Oaxaca.

The world's first coffee mezcal is higher in alcohol and significantly lower in sugar than a coffee liqueuer and notes of espresso, chocolate and caramel are abundant. Tastes like smokey espresso martini straight out of the bottle.
Regular price
$ 850.00 MXN
Regular price
Sale price
$ 850.00 MXN
Unit price
per
Sale
Sold out
View full details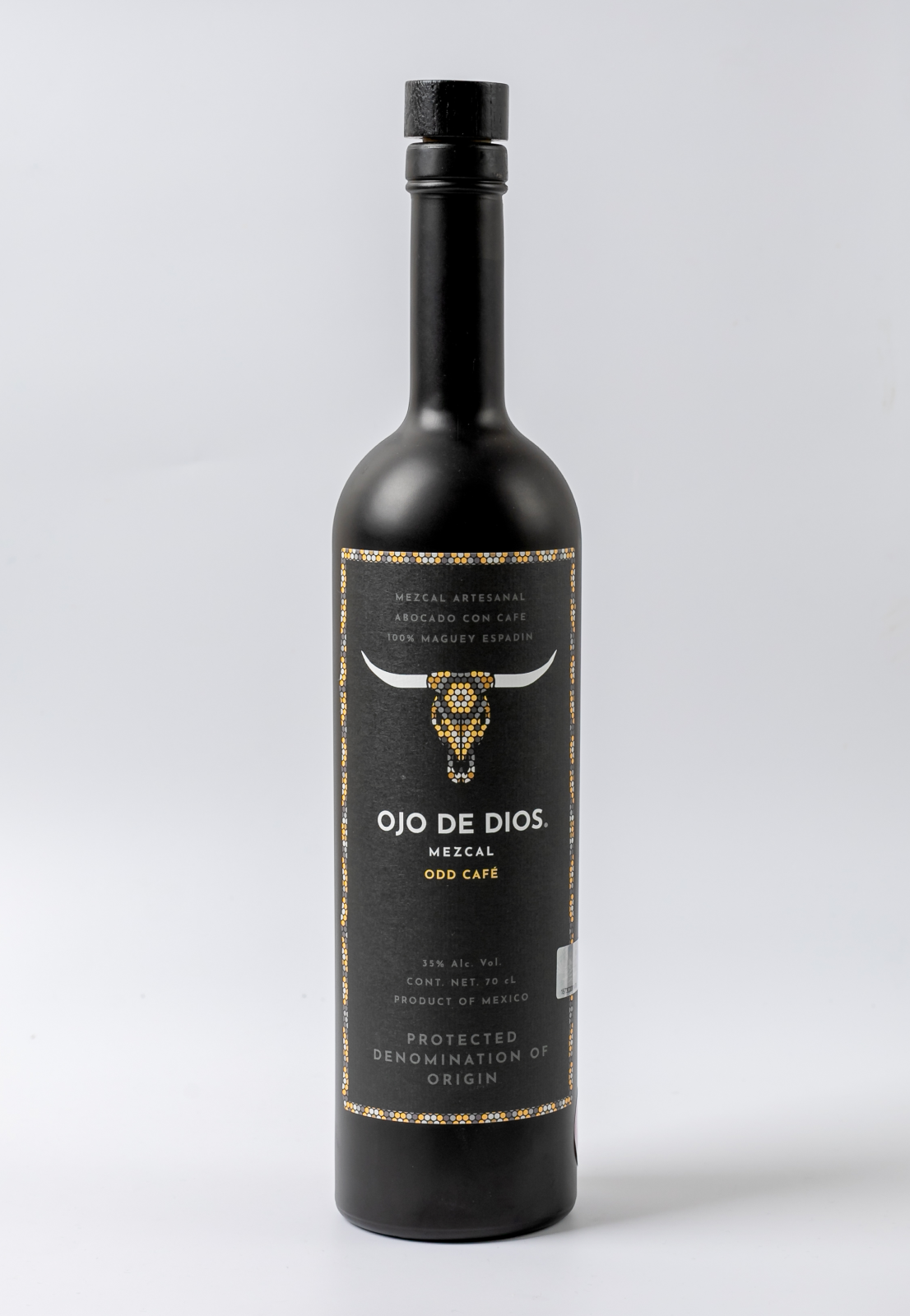 Tastes like a smokey espresso martini straight out the bottle! Absolutely my new obsession.
Sustainably farmed and ethically produced
100% Vegan, made with no additives
Well balanced and not overly smokey or funky
One of a kind and a world-first
ABOUT THE MEZCAL
odd CAFE is a true innovation for cocktail drinkers
Ingredients
Made with 100% sustainably farmed Espadin agave, Mexican arabica coffee and 8g of unrefined cane sugar. No artificial ingredients - artisanally and responsibly made.
Taste
Fresh agave notes give way to heavenly just-brewed coffee with subtle caramel undertones. Rich dark chocolate with smoked cinnamon and a just a hint of liquorice.
Origin
Our Mezcal is crafted from start to finish in the Mezcal heartlands - the mountains of Sal Luis del Rio, Oaxaca; a beautiful and vibrant city where they certainly celebrate with colour.
SIGNATURE SERVE
ESPRESSO DE DIOS
Ingredients
50ml ODD Cafe
50ml fresh espresso coffee
15ml Frangelico (hazelnut liqueur)
Method
Pour the ODD Cafe over ice into your shaker
Add the espresso coffee and Frangelico (you can substitute agave syrup depending on the level of sweetness you're looking for) - and shake
Strain into a chilled martini glass and garnish with coffee beans